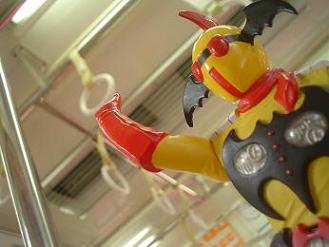 Actually, I am making a magazine now. I've been trying many things lately. Then, I decided to write all in a magazine.
My friend, Satomi told me that she wanted to know what I'd been doing. Also Tomoko told me that she wanted to read my recommend books list. And Hiroki told me that he wanted me to tell what I'd done and thought in New Zealand. On the other hand, Mr. Hirabayashi wanted me to write a novel. And I would like to write about meetings with interesting people.
Then, I decided to make a magazine by myself and decided to serialize them on the magazine. For that purpose, I got a new printer last month. Maybe it is generally called a literary coterie magazine. But I would make it just by myself for now.
Satomi said, "You should make 'Weekly Kazu' !"
It's really hard to make a magazine every week. But I think I could make it one magazine a month, maybe.
Anyway, I am making the first one now. Maybe it would be up by the end of this month. Afterwards, I would write it in English on the new my website as I could. Then, I'd be glad that it was read by Sindia, Imiris, and many people who interested in my writing.
Well, I'm going to Shikoku again next Monday for interviews. Then, see you later.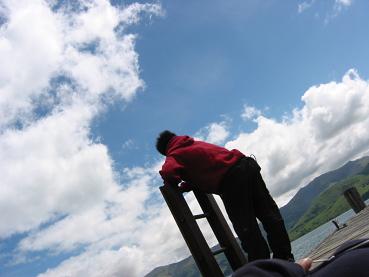 I'd just like you to read the letter.
A letter to the British people. (Arabic & English)
A letter to the British people. (Japanese)
She'd also just like many people to read her letter, I think.
I'm not a militarist and not a pacifist. I am just an optimist.
But, I just want you to read it.
I'm not so interested in international situation. Like the quarrel among Japan, North Korea, South Korea, China, Taiwan, US, and so on. Well, the people, whose names are like "Japan", "Amerika", or "China", are actually nowhere. I think that there are just people living in this planet.
But her letter surely rocks my view.
Well, this photo was taken by Sindia.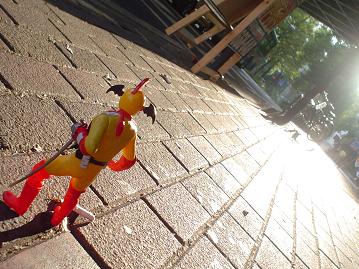 He evenly lights anybody anything. But it's just his hobby, I think. He is the best artist in the world. Mr. Sunshine.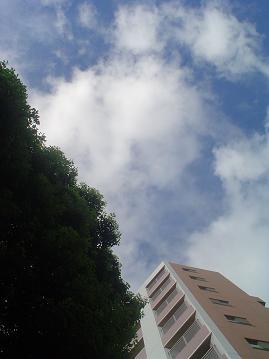 This weekend, Japanese House of Representatives hold a general election.
Ah, many difficult words for me... Anyway, an election happens in Japan this weekend.
Many candidates address in cities and towns. They shout loudly everyday while raise their clenched fists.
Sometimes, they speak evil of somebody. And say, "I will change Japan!!". I often think what there is politics for. Why is everybody such spirited, defiant, and belligerent?
I'll vote if there was a candidate who makes a heartwarming address, likes happy-go-lucky fashion, easygoing, lazily style, and dull.
Well, I don't care if Japan changed or no changed. That is just a disaster for me if something bad happened for me the cause of politics.
Ah, I've used a dictionary many times today. I am a good student.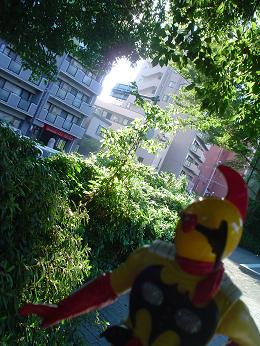 I miss a sunny day.
I like the fresh air of sunny day's morning.
I hear the big typhoon has destroyed many towns.
But I like a stormy day and the clear blue sky after a storm.
Anyway I wanna walk under the blue sky.