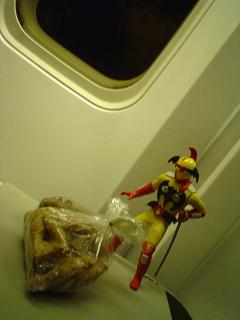 Those days, I stayed Hermit Osamu's house.
He is good at making "Karinto" (Japanese fried-dough cookies). I like it very much.
When I was leaving his house, he gave me a pack of Karintos while said,
"My Karinto has ridden on a car, train, and ship but never flown. It should be your the in-flight meal. Then, they would fly for the first time"