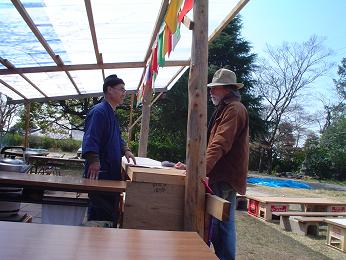 It was last April at Tokurin-temple that I met him.
Once a year, his strange friends meet there for a festival. It is a very big event for him because he spend 10 months in a mountain every year.
At the festival, he opens a tea stall in front of the main building of the temple.