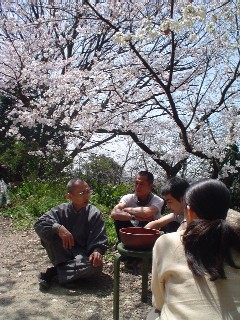 I'm going to Tokurin temple tomorrow. I decided it this afternoon and then I rang to the priest.
"Could I come to your temple tomorrow?"
"Okay. Then, see you tomorrow evening."
He didn't ask anything. He just said okay. He looked just a normal old man. But he is really big. Everybody says so. I'm going there to talk to him and his friends.
I'm going to stay there for 4 or 5 days.