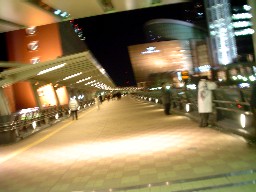 Hi, someone. How's it going? How's your day? It was a normal day for me today. But it means I had a good day.
I got up at 4:30 am this morning and prepared a lunch while had breakfast. Although it was raining in this morning, I went work by bicycle. Although I live in Yokohama, I work in Kawasaki. There's not so far place, indeed, near from my home. About 20 minutes by bicycle.
I work for a noodle shop in the train station and the shop opens at 6 every morning. A great many business men come there to have noodle for breakfast or lunch. We cook soba (buckwheat noodles), udon and curry. I had those for lunch at first, but I wearied of them. However, can you believe that some people come to our shop to have soba every day? And besides acutually, it's not a couple of people, maybe over 30 people. Anyway, I can't became to like soba like them. And I have to save money to be alive in Yokohama. That's why I bring my lunch everyday. By the way, there are about 800 people come to our shop to have noodle everyday while I work there, from 6 am to 2 pm.
Yeah, it's a really great many people, ay? Our shop is Japanese train station style. There are no chairs, no tables, and quite small. There are only 3 or 4 shop assistants all the time the shop opens. Everybody has noodle while standing. Although there is a counter along the wall, our shop is quite small. That's why when there are so many people in the shop, it looks in a train. And they are all eating. The sight is quite nice. I love it though I have to work hard whenever I can see the sight, you know.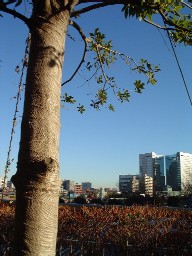 After work, I came back home and went to the boxing gym. Well, that is the reason I work for the noodle shop, and also the reason I came to Yokohama. Today, I trained at the gym from 3:30 to 5:30. And afterwards, I went to supermarket to get some food to be alive. And came back home, went running, came back, had shower, had dinner, and now I am typing this journal.
Last Sunday, I had TOEIC which kinds of an exam of English. Although I haven't kept studying English after I left New Zealand, I decided to study English again. Ah, it's not good. I decided to enjoy English again. In New Zealand, I haven't studied English. I've just enjoyed it. Anyway, I will renew this website once a week from now, maybe. And I'll reply many e-mails which I've got from my friends, within a month, maybe.
Although it was a normal day, it became unusual because I renewed this website now. Then, see you someday.