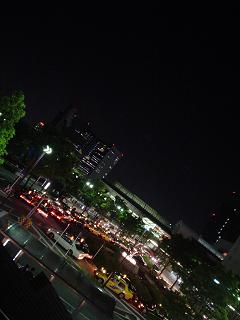 I sometimes think what to write today here.
I like the website which renewed everyday. That's why I'd like to renew this site everyday as I could.
A man, who renews his website everyday, said, "When I began my website, I decided to write everyday there anything like "HELLO!" or "DAMN!".
Even a boring website, I get glad if it is changing everyday. Then, I realise the website is certainly alive.