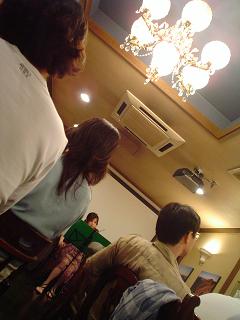 I went to a small cafe this evening to see a small concert.
Then, I was impressed the sullen tones of a viola. It was as if the strings was crying plaintively.
Actually, I went there to see a man, who my acquaintance, to play guitar. But guitar was usually a supporting part.
It was chamber music. I liked also the tone of flute.
Well, I wondered from where sounds the tones of viola.