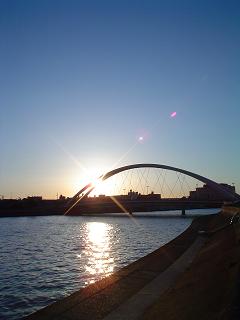 This morning, I went cycling along the river. There were no clouds in the blue sky. It was windy and a little bit cold. I felt fresh air.
At around noon, I rang to a company to apply a job interview. Then, I'll have a job interview tomorrow. I wish I will get it. A condition of the work is perfect for me to make a book.
That's why I'll do my best or moreover tomorrow.