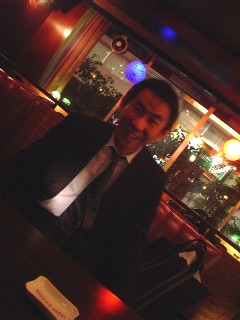 This evening, I had dinner with Mr. Hirabayashi who is a game analyst. He was my teacher when I was a college student.
Today, I met him to talk about making a book. I told him about my project. I explained to him what I'd like to do in this project. Then, he pointed out a bad spot.
I would interview to interesting people about their strange lives. But Mr. Hirabayashi advised me that I should not only be an author but also the main charactor. He said that I should write a novel. He had said like that also before that time. A novel...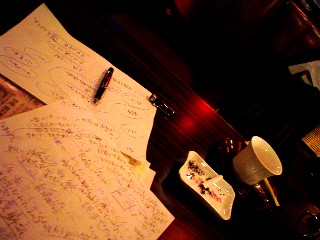 Anyway, I'm going to visit the houses of interesting people, and then I'll write the story of adventure.
Today, we talked for about 3 hours. But actually he had had another appointment. He changed it to 2 hours later and apologized to a man on the phone. I am thankful to him and I will surely write the novel.
But first of all, I am going adventurous travelling.