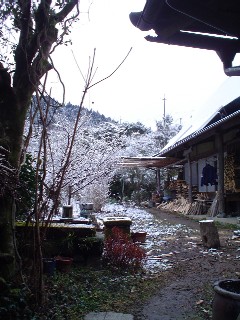 It's raining in Yokohama now. Although it had been hot days recently, it was a little bit cold today.
I went to post office today. Lately I often write a letter. A letter is nice. The time to write a letter to someone is also one to think about them.
By the way, lately I often think about "Flavor life". In Japanese, it is often called "Sabi" or "Wabi". Japanese think that those are important culture for them but I think many Japanese have opposite lives now. I enjoyed writing a letter while listening tha sound of rain today. That is Wabi culture.