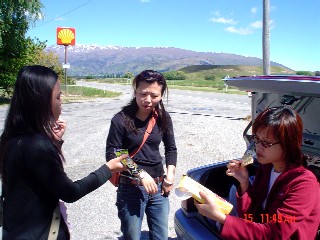 The day before yesterday, I got an e-mail from Sandy. She said,
"It's National Friendship Week. Show your friends how much you care"
That was why I sent e-mails to some friends yesterday and also today. Maybe tomorrow too. I am usually lazy. But sometimes I am diligent. In a word, I am a man of moods. But I like writing. What I am? I don't know.
Anyway, I am writing now here because I felt like writing. It is me.
See you tomorrow.