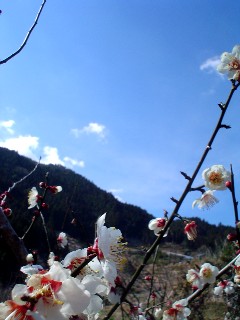 Hello, somebody. How was your day?
Lately I haven't renewed this site. But just now, I decided to keep renewing this site again as before. I decided to do anything I like. I like writing English and so I write. I don't like studying English lately and so I don't study.
In January, I had TOEIC (Test of English for International Communication). And my score was 415. It's not good score, indeed, it is bad. They say it is level D. But my listtening score was not bad. I mean my reading score was too bad. I belowed the average of high student in reading score.
I know my weak point. It is vocabulary. I don't know many English words. And so I would study vocabulary first of all. However, I couldn't it because it was so boring, you know. And for a while I left English.
But today, I felt like using English. I felt like writing English. Then, I realized that I might do it anytime. Before that, I don't know why but I'd thought I have to study English before begin to write something. It was wrong.
Anyway, I'm going to write something here maybe everyday even if my writing skills are terrible and it was a normal day. Because I like writing something and I want to use English.
Then, see you maybe tomorrow.