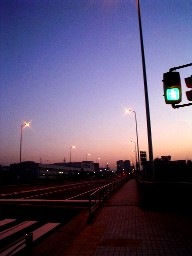 Hello, somebody. How's it going? I'm pretty good. But here is a bit cold. I prefer summer. Ah, I want the warm sunbeam of New Zealand. New Year's Eve, it was snow in Yokohama. Although I don't really dislike snow, I like a warm day. Well, I think many Japanese have become to hate summer since last summer. I hear it was burning these days. Then, I had winter days in New Zealand, you know.
Well, I write what I've been doing in Japan today. On e-mails, lots of my friends ask me,
"What do you do?"
And some of them guessed that I worked for a big company. Unfortunately I don't. And I won't do it so far. Since last October, I've worked at many places and have quitted some of these. Although I had been tired these days, also I'd been enjoying my new life. That was like study through experience. I saw some behind-the-scenes of communities. Some of them gave me good knowledge or experience but there were also something disappointed me. Then, I had to face dark real. These days, many times, I thought
"Where am I now?"
"Who are they in front of me?"
"Why am I here?"
"What am I doing?"
"For what?"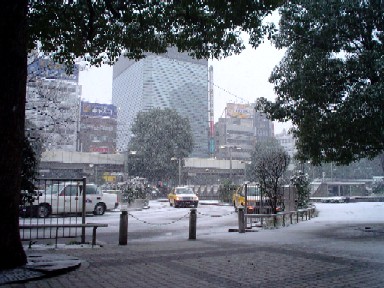 The day I came back from NZ, on the train from Narita airport, I saw lots of Japanese who looked really exhausted. Then, I felt that I'd already become a stranger.
That is why (I hope you see what I mean vaguely), it's often difficult for me to work at Japanese community. But I think it's easy to select a job all the better for that. Finally, I started to work at small noodle shop in a train station last month.
I work there usually from 6am to 2pm. After work, I go back home and go to a boxing gym to train. Actually, I moved to Yokohama to go to the boxing gym. There is very comfortable place for me, stranger.
Even now, I often feel that I can't adapt myself to Japanese community. But actually I like it. I mean what I am a stranger. I like my style. And so I'll make my original story. Although it seems quite different that my life in Japan and in New Zealand, my style doesn't change. I've had mysterious days as ever. Just like as I lived in NZ. I enjoy it. I like trying. I am just curious. And that is my life.
How about your life? How was your day?