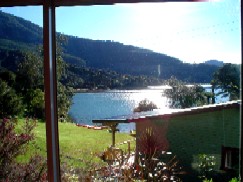 Hello, everyone. How's it going? I'm very fine as usual. It was sunny. Today, I decided to move to Blenheim on 1st September.
This morning, I did just easy work. You know, there are no customers visit here still. Lynley told me that I could leave here anytime if I felt bored. Although I have been enjoying the days in Hopewell still now, I've been here nearly 3 months, before I'd known it. Then, I thought that it was time to leave.
By the way, I've often talked to Tomoko on e-mails recently. She told me she worked at the farm in Christchurch then, and she moved to another farm of Fairlie next week. I thought she'd become quite active. She also told me that she didn't have enough money to stay without work. It's the same as me, you know.
Anyway, I needed to get a job, and so I rang a farm which in Blenheim, this afternoon. Then, I got it.
"I'd like to work at your farm. Could I work there?", I asked on phone.
"From when?", the farm owner said.
"From the 1st of September."
"Okay. Please ring me when you arrive at Blenheim."
That's all.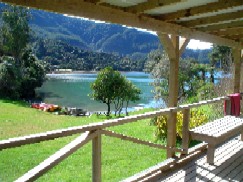 I wonder if I could surely work there. I asked again whether I could surely work there even though it would be just 3 weeks. Then, she said,
"That's all right. But, some people didn't come even though they'd told us that they would have liked to work here. And so, please ring me again the day before you come."
Well, I knew she meant. Actually, my boss had faced the same problem as her. Before I found Akiko as a new worker, some people had told my boss that they'd have liked worked here, and afterwards disconnected though my boss was waiting for them. That's why I'm going to find a good new worker before I leave Hopewell.
By the way, I renewed the journals of from 16th to 20th today. I'm sorry to do it late. Then, see you maybe tomorrow.