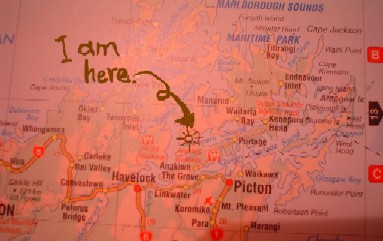 Hello, everybody. Have you enjoyed today? Here in Hopewell, it has kept going bad weather! I miss sunshine very much! It's raining cats and dogs. It's stormy, to be exact. What's happening here? I heartily hope it'll have been clear by the time Tomoko and Sumie visit here.
By the way, 37 people visited this site yesterday. It was the most people in the history of my site. I knew the cause. It's because of the man, Mr. Hisakazu Hirabayashi. He has introduced my page to many people on his web-log. Well, I wrote about him on the diary yesterday. If you are interested in his page, it is here.
http://hisakazu.exblog.jp/
Ah, I've been a little bit lazy. I mean I haven't inserted photos for 3 days. Well, I've done it just now. Please enjoy my photos, especially to people who don't really like reading English.
Thanks to Kazz18 (the web name of Mr. Hirabayashi) I got to know some interesting people yesterday and also today on the internet. Thank you so much. Although I've already told you it, 37 people visited this page yesterday. Thank you very much. However, I'd like to know who visited here and also how they are doing. Then, see you tomorrow.