What makes me mild.[18th August]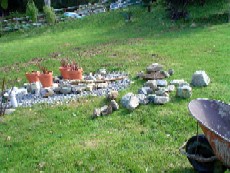 Hello, everybody. How are you doing? I'm as well as ever. It was cloudy, windy, and very cold. How about your town?
Well, Mike felt not well still, and so my work was nothing special. I just cleaned the spa and carried fire woods as usual, and afterwards continued to gather stones and put them in the garden to look artistic. That's all. I wish his sick weren't so bad.
After lunch, I drew two pictures.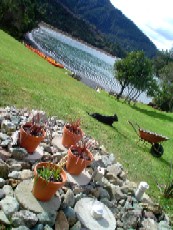 In fact, I like drawing a picture but I hadn't done it recently. I drew a picture of an old man on a book, and a picture of a tea cup. Drawing a picture makes my heart calm and mild. I had a good afternoon.
In the night, when I had a hot spa, it had cleared in the sky. And there were much of stars there. I thought that I was going to draw a picture of the night sky sometime.
Well, what is making your heart calm? Then, see you.