Lovely day.[10th August]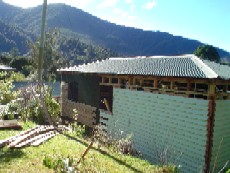 Hello, everyone. How's it going? I'm very fine. It was lovely weather again but a bit windy.
Today, Mike and I continued to renovate a house. Until today, we renovated the wall. And at last, it almost finished.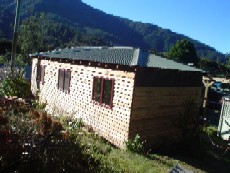 It looks very nice. Like a new house. I was a bit impressed. When we finished it, the sun was declining westward. The sunlight made the building beautiful.
In the evening, I had dry curry and it was finished. I'm thankful to the curry for tiding me over 3 days. After dinner, I read a book, "Jonathan Livingston Seagull" written by Richard Bach. It is my favourite book. Afterwards, I had a hot spa. I could see much of stars in the sky again.
Then, see you in the mysterious world.