Customers all left.[23rd July]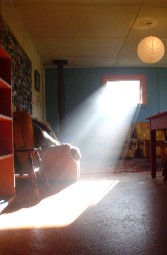 Hello, everybody. How's it going? I'm as well as ever. It was fine and warm day. Well, I heard it was burning in Tokyo. The maximum temperature was over 40 degrees centigrade from what I heard. Is everybody alive?
This morning, 3 English girls left our BBH, and so there are no customers tonight. At the large lounge, I am going to study English while I cook for dinner. Although it's a bit short, that is all today.
Then, see you tomorrow.