Easygoing.[26th May]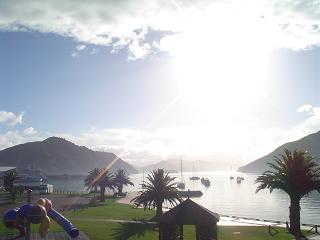 Ah, why hasn't my telephone rung still? I wonder if I could get a job by June.
A year ago, I was in New Zealand. And I moved to Marlborough Sounds to work at the backpackers hostel at the beginning of June. It was difficult to find work for me in New Zealand because I couldn't speak English well.
Now I have no job. But it should be quite quite easier to get a job in Japan than in New Zealand for me.
I feel like as if I am in New Zealand still now. I mean I spend easygoing days though Japanese city people are usually restless.
When I came back from New Zealand, a man said to me,
"Your speech seem to have been quite slow down maybe because of NZ nature."
I'll keeping the easygoing style. And I enjoy no job poor days.