A play of my brother.[1st April]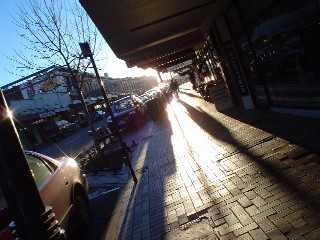 Today, I went to Shinjuku to see
a play
which my brother appeared. It was a nice music drama. The scene was Japan of about 80 years ago. My brother played two parts in the play. Both of them were quite serious men and also funny men. He looked as if he was really enjoying playing.
Well, I am going to Tokurin temple of Nagoya tomorrow. Also I enjoy my life. By the way, I couldn't get the job which I took an interview on 28th March. The cause was my selfishness. I told them that I would work only near place from my home and I wouldn't work after 7 pm. Then, they refused my application. And I quit the work at the noodle shop tomorrow. Anyway, I get freedom.
And then, I'm going to Tokurin temple tomorrow night by night bus. Maybe I'll come back to Yokohama in a week. Then, I'm going to do something though I don't know what is that.