The interview in Shinjuku.[28th March]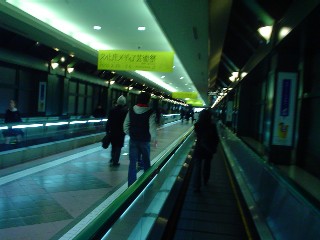 This evening, I went to Shinjuku, Tokyo to have a job interview. I wore a formal suit. I hadn't worn it for a long time. It was a formal interview and had at quite big office building. It was the first time for me to have a interview of a kind of office work, I suppose. But I wasn't nervous at all because I like a interview.
By the way, it was rainy in Tokyo.
The interview was nearly an hour. The interviewer was a woman. She asked me lots of interesting questions. I usually don't tell about all of myself. I mean I tell about just necessary things. But the woman seemed feeling like interested in my life. She asked,
"Why do you work the noodle shop?"
"How interesting the work?"
"Why do you change a job this time?"
"Why do you do boxing?"
"How is boxing?"
"Why did you go to New Zealand?"
"What do you...?"
"Why do you...?"
"Why are you...?"
Anyway, there were lots of questions and I ansewed, told, and spoke on my stories. And I enjoyed it.
Tomorrow evening, I'll take another interview in Shibuya, Tokyo. I think that it is not so formal, maybe. I'm going there having on casual wear.
This evening, after the interview, I rang to Ms. Watanabe who lives in Kamikatsu, Tokushima. She and her husband are going to Tokurin temple of Nagoya the day after tomorrow. I told her that I was going there on 2nd or 3rd April. Actually, I told a lie at the job interview today. I told the interviewer that I had to work at the noodle shop until 8th April. It's a lie. I'm staying at the temple until 8th April. What do you think? Am I a bad boy? Maybe I won't be employ. But it's okay. Then I'm looking for another job.
And then, I will enjoy the interview again. That's fine.
By the way, the photo was taken in Ebisu, not in Shinjuku.