When I woke up,[17th March]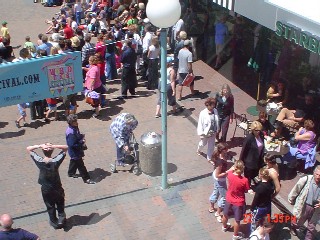 Actually, it's nearly at noon on 18th already. It's my off day so that's no problem but I didn't renew this site last night. That's problem. Then, I cheated at the date though I make it often. Well, last night(17th), I slept before I knew it...
Today(17th), I set up clocks on this page. Have you checked it yet? I put two clocks. Do you know where Christchurch is? It's a beautiful Garden City of New Zealand. And, do you know where Yokohama is? I live in Yokohama now. The population is larger than the population of New Zealand. Too many people live there.