Mizuki Noguchi impressed an old Kiwi.[23rd August]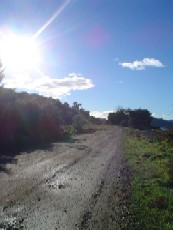 Hello, everyone. How are you doing? I'm good.
This morning, I went running. Then, a Kiwi old man spoke to me,
"Hey, you have to run faster!"
"Oh, what's up?", I said.
"You know, the Japanese woman won the marathon race of the Olympic just now!"
"Oh, really? What is her name?"
"I don't remember. She was quite small girl. Anyhow, you keep running and faster!"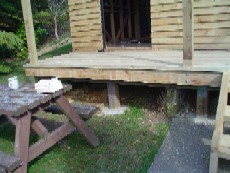 He looked quite excited. Then, I was glad that Kiwi people felt excited about the race which Japanese won. Well, her name is Mizuki Noguchi. I checked it on the internet. Actually, I watched her race just a year ago on TV. I suppose she ranked 2nd the time. Anyway, I ran a little bit faster after I met the Kiwi man.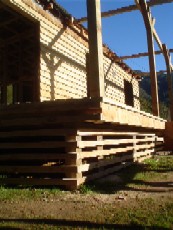 Well, I worked by 4 pm today. I fit some timbers up under the deck of the house which we have been renovating lately. When I was working, the weather changed again and again. It was sunny in the morning but before I knew it, large clouds covered in the sky. And suddenly, it became snow! But it was only for 5 minutes. Afterwards it became rainy, cloudy, and finally, I could see the moon clearly in the night.
I am a little bit tired now. Then, see you later.